Multiway Bridesmaid Dresses
Multiway dresses have other names"convertible dress,"infinity bridesmaid dress"," maxi dress". It is a hot trendy for bridesmaid dresses. Because it's a perfect to way fit diffferent bridesmaids preference.
Bridesmaids wear the same dress( color and fabric), but just styling it depends on their own favorite look. Less stress for brides to pick up the bridesmaid dress. It's fun that the same dress has lots of different way to be worn, and more important is, multiway bridesmaid dress can make every bridesmaid dress feels confident and comfortable on the day.
And multiway bridesmaid dresss has other nice features. Reasonable Price(normally, I think $30-$50, you can find a good quality muliway dress), soft and comfortable fabric. As multiway dress needs to be styled different, so the fabric of the multiway is elastic and smooth, such as high quality spandex.
Will you choose multi-way dress as bridesmaid dresses for your wedding? Here, we share some of our multi-way bridesmaid dress in popular color.
Scroll on and enjoy!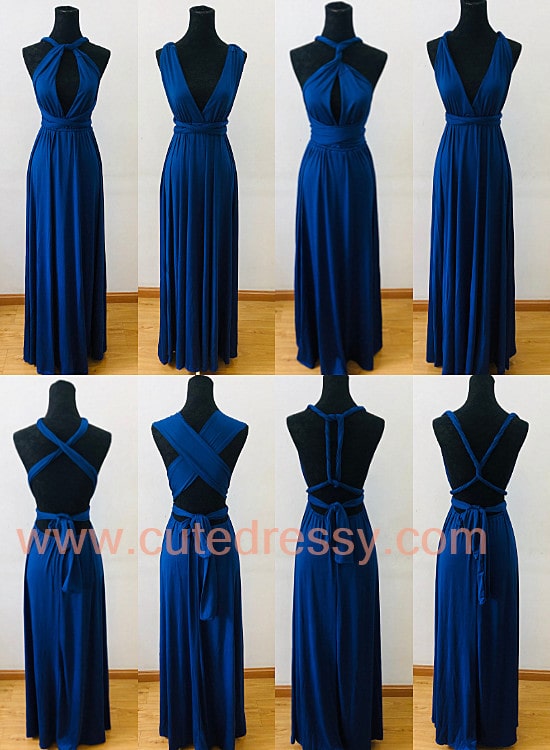 Source: Blue Multiway Bridesmaid Dress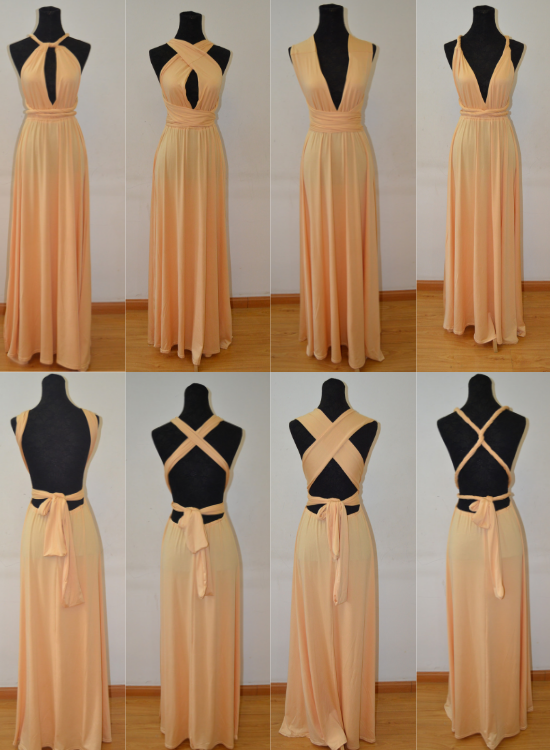 Source: Light Champagne Multiway Bridesmaid Dress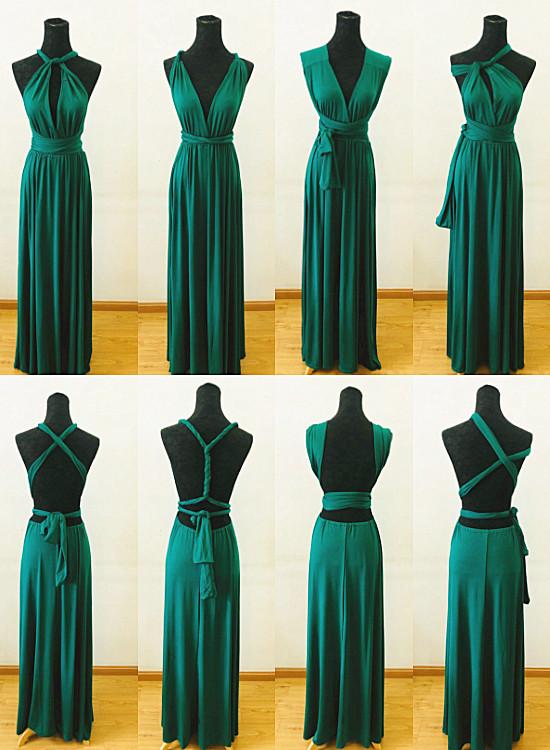 Source: Green Multiway Bridesmaid Dress